Best Eid Mubarak Wishes, Greetings for Eid al-Fitr 2022
Publish Time:
Author: Site Editor
Visit: 1352
 Muslims across the world celebrate Eid-ul-Fitr with zeal and grandeur. The festival marks the end of the fasting month of Ramzan. During this celebration, people wear new clothes, make a range of lip-smacking dishes, plan get-togethers with friends and family members, and greet one another with "Eid Mubarak" wishes.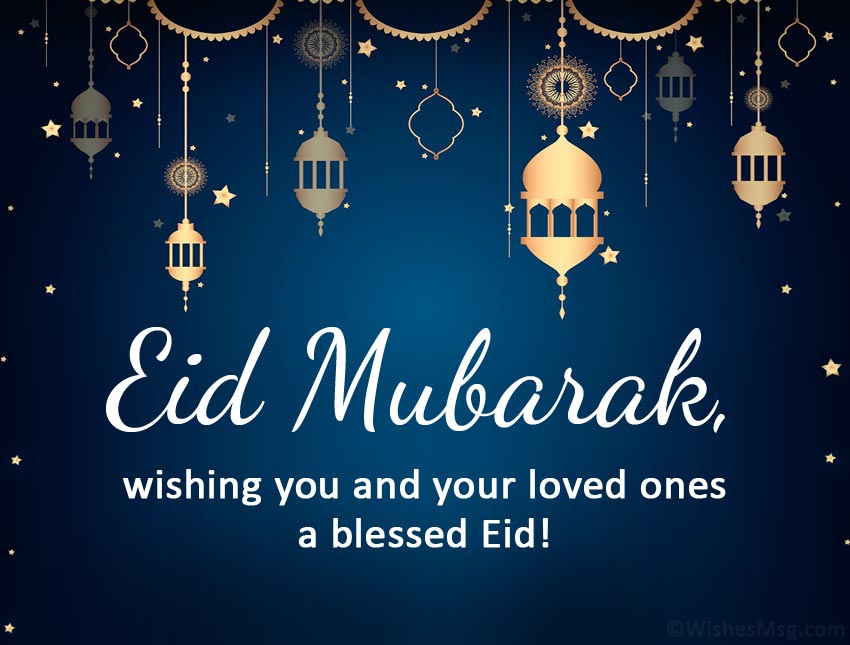 If you want to send Eid-ul-Fitr greetings to your family and friends, here is a list for you:
 1.May Allah open the doors of happiness and prosperity for you. Eid Mubarak to you and your family. Enjoy a blessed time during this Eid.
 2.This is the day when we should pay gratitude to the divine light for all the wonderful things around us. Eid Mubarak!
 3.I wish you and your family a very joyful Eid. May Allah accept all your prayers and forgive all your faults. Eid Mubarak!
 4.Know that Allah is always with you to help you at every step of the way. Eid Mubarak!
 5.Before we ask for happiness and prosperity, we should ask for mercy. May Allah shower his mercy on us. Eid Mubarak!
 6.Remember your Lord morning and evening, deep in your heart with humility and with fear; and also in a low voice; do not be of those who are heedless. – The Holy Quran 7:205
 7.With the sight of the new moon, Ramadhan Kareem is finally over. May Allah (SWA) grant us the Tawfeeq to apply the gems of wisdom from Ramadhan into our daily lives. Happy Eid al Fitr Mubarak.
 8.May you be blessed with kindness, patience and love. Eid Mubarak.
 9.Eid is a day to cheer and to laugh with all your heart. It's a day to be grateful to Allah for all of his heavenly blessings on us. Wishing you a happy Eid.
 10.Eid is the time for sharing what we have with others. Have a wonderful Eid.
 11.On this holy festive, wishing you a day filled with lots of laughter and happy moments. Eid Mubarak from my family to yours!
 12.Eid is a time to amend, forgive and reflect. May Allah grant you wisdom and kindness.
 13.Happy Eid Mubarak! Wishing everyone happy holidays, stay safe and pray to your Almighty.
 14.May Allah guide you on the right path and help you whenever you ask for His advice. Eid Mubarak.
 15.May Allah place the mercy upon all the Muslims all around the world on this happy occasion of Eid! Eid Mubarak to everyone celebrating!
 16.May you find a million reason to make your life more beautiful on this day. May the joy of Eid be multiplied a thousand times and stay with you forever. Eid Mubarak!