Islamic Quran Acrylic Lamp SQ702
Model

SQ702

Style

Islamic Muslim Quran learning equipment

Function

Colors/Reciters/Languages/Timing /MP3 change

Feature

Complete Quran and surah ayat fast select

Support

Touch/Remote/Bluetooth /Phone Application Control

Product Package Size

12*12*22cm
Description
Brand: Equantu
Model: SQ702
Product name: Islamic Quran Acrylic Lamp
Function: Complete Quran and surah ayat fast select
14 translations and 18 reciters
High performance audio output 5W loud speaker
Quran Ayah by Ayah word by word recitation
Sahih Al-Bukhari, Hisnul Muslim, Salat Method *Sahih Al-Muslim, Hajj&Umrah, Al-Ruqyah
Complete Tafseer Sharavi audio, 40Hadiths
Hot Key MP3(Yaseen, Ayatul Kursi, Ruqiya)
Rechargeable Li-battery (USB Charging)
Sleep mode (speaker switch off after 30/60/90 mins)
Clap lamp top to choose light brightness
Style:Islamic Muslim Quran learning equipment
Color: 7 Changeable colorful lights
Support:Touch,remote and bluetooth phone application control
Battery Li-ion:3.7V 2000mAh
Working time :More than 4.5 hours
Memory: 8G
Package Type: Carton box:58*36*47cm
Single package size: 12*12*22cm
A Carton of 30PCS
G.W.: 18 kg/CTN.
N.W.: 17 kg/CTN.
1.You can use the attached USB cable to light up this lamp and it supports touch to change color.
2.The ninety-nine names of Allah are completely engraved on the surface of the cylinder.The Prophet Muhammad called Allah by various names"اللهم اني ادعوك باسمائك الحسنى كلها".
3.This unique and charming LED 3D visual night light will be a excellent gift for your friend and yourself.
4.Not only 3D three-dimensional lighting, but also show your colorful lighting effects, button product switch control 8 kinds of light colors, product phone control can control thousands of light colors.
5.ADVANTAGE - Energy efficient lifespan of 10,000 hours LED bulbs. High quality LED light source and sound , low power consumption, matching with acrylic light guide plate, bring you soft but bright enough illumination effect, no dazzling and high temperature exists, safe to use
6.The quran speaker can play the complete Quran, you can use your mobile phone or remote control to select the surah or ayah you want.
7.IDEAL USED - This night light can be used in bedroom, child room, living room, bar, hotels, shop, cafe, restaurant etc as decorative light. also can as a festival, birthday, Muslim Eid Gift. Material: Arcylic Plate.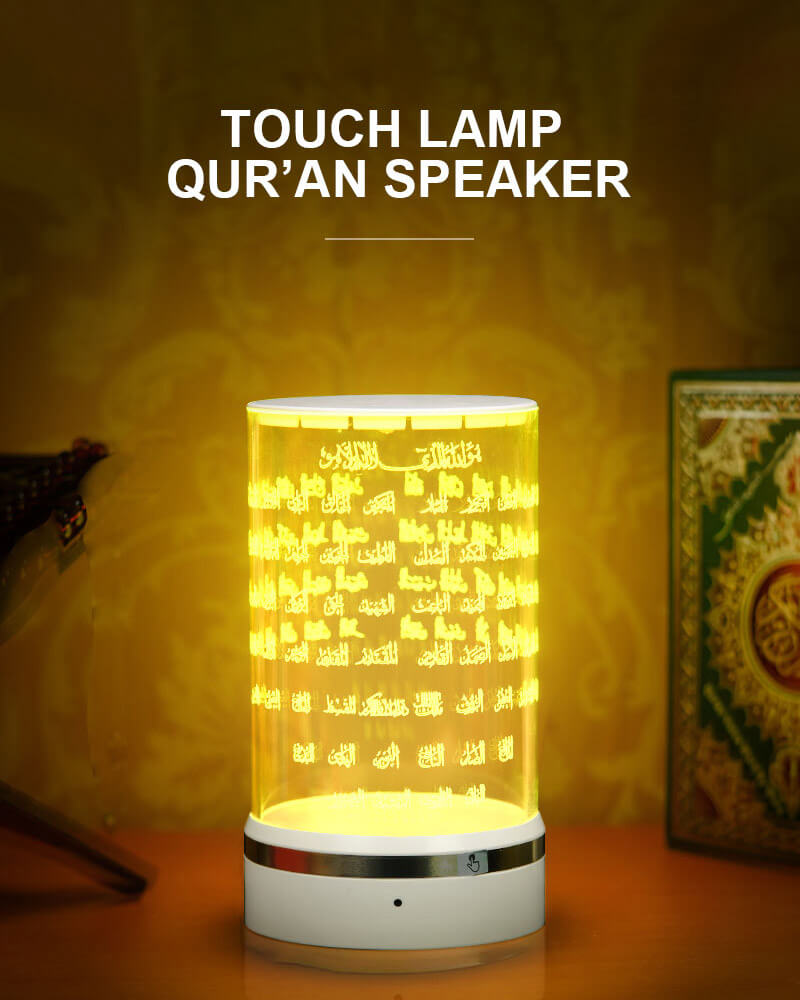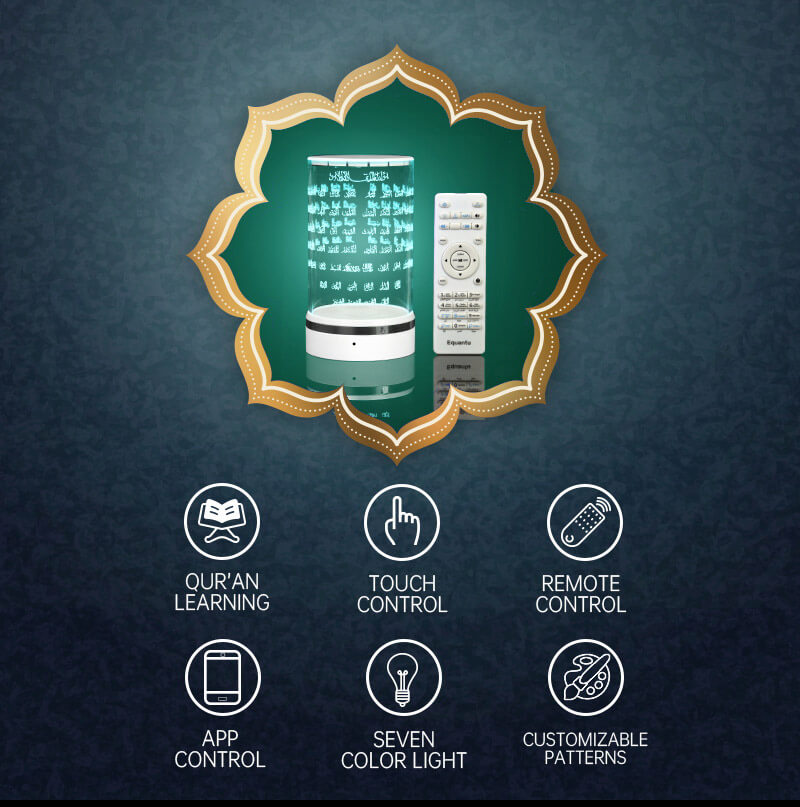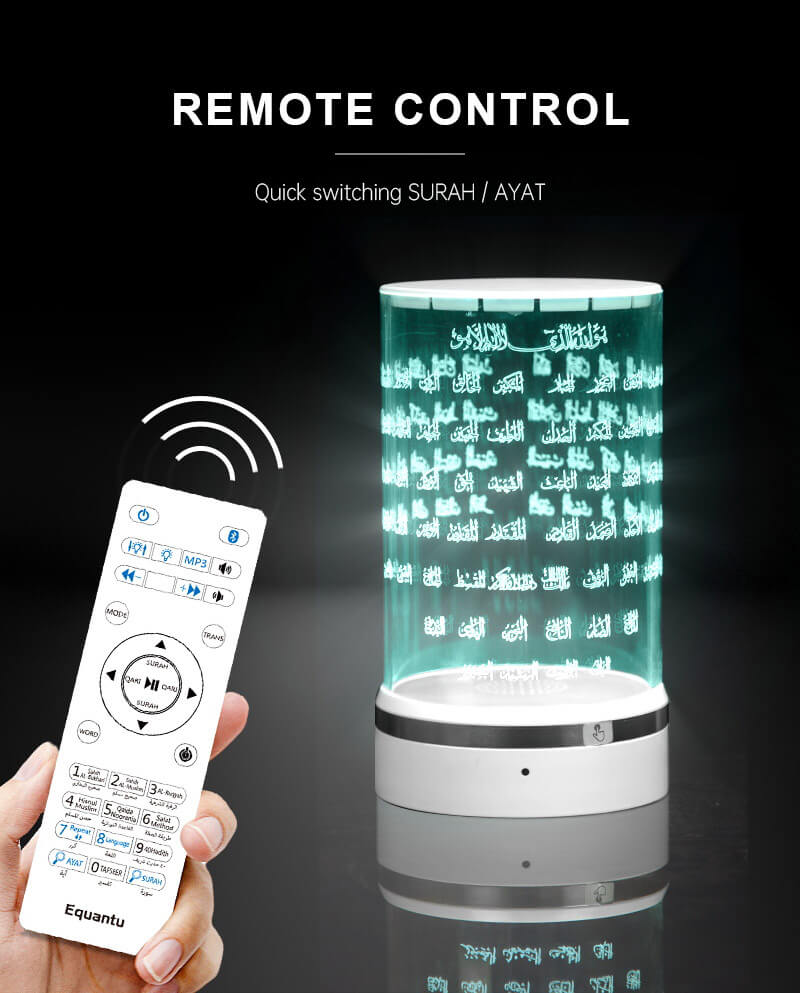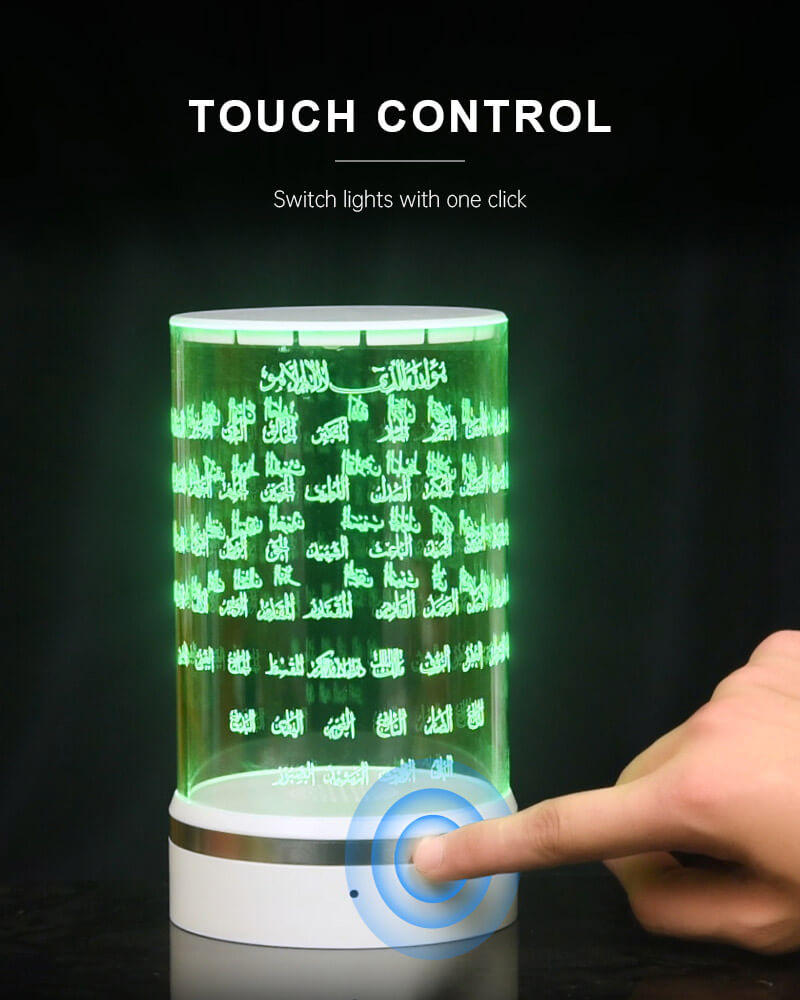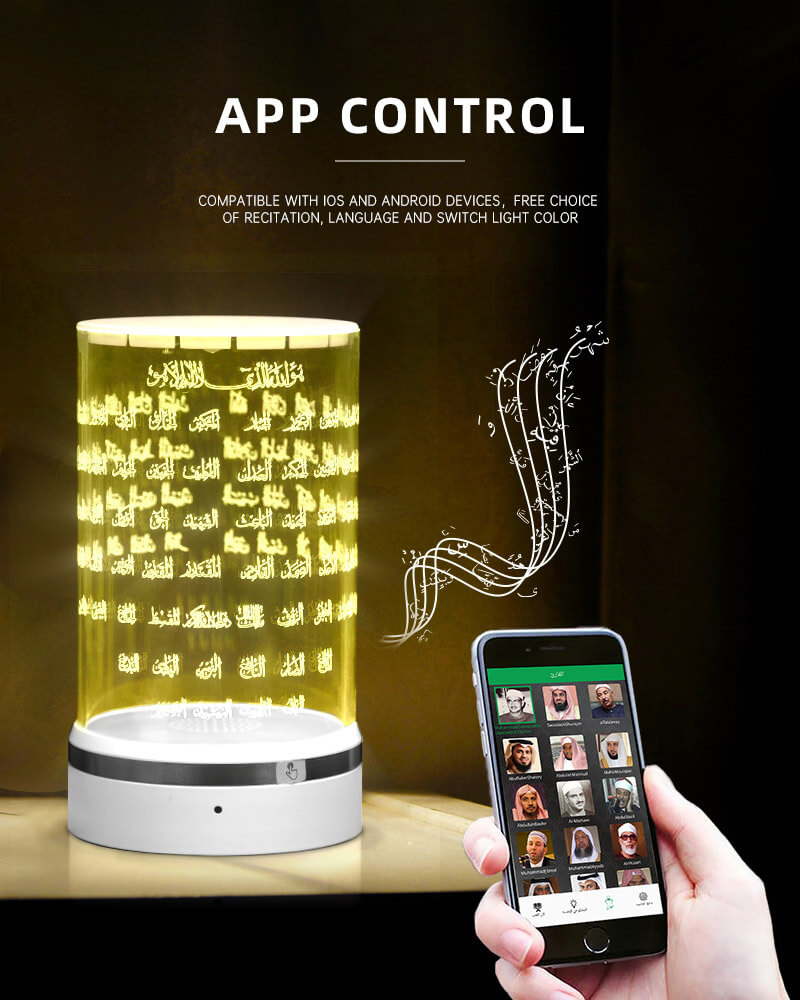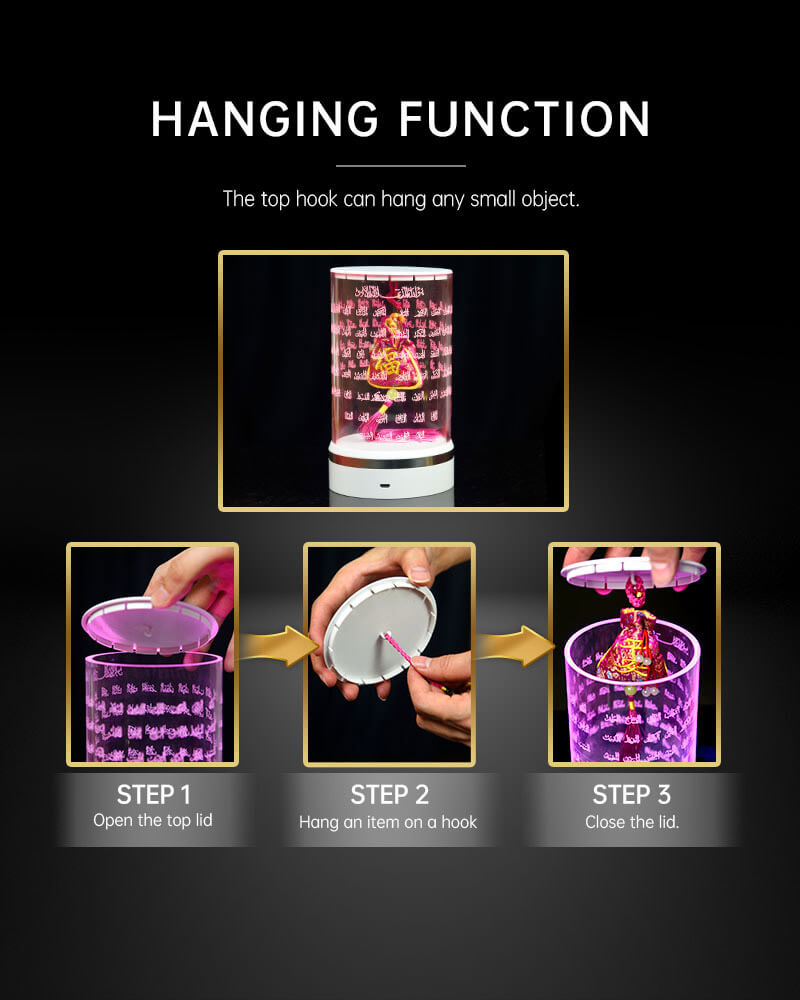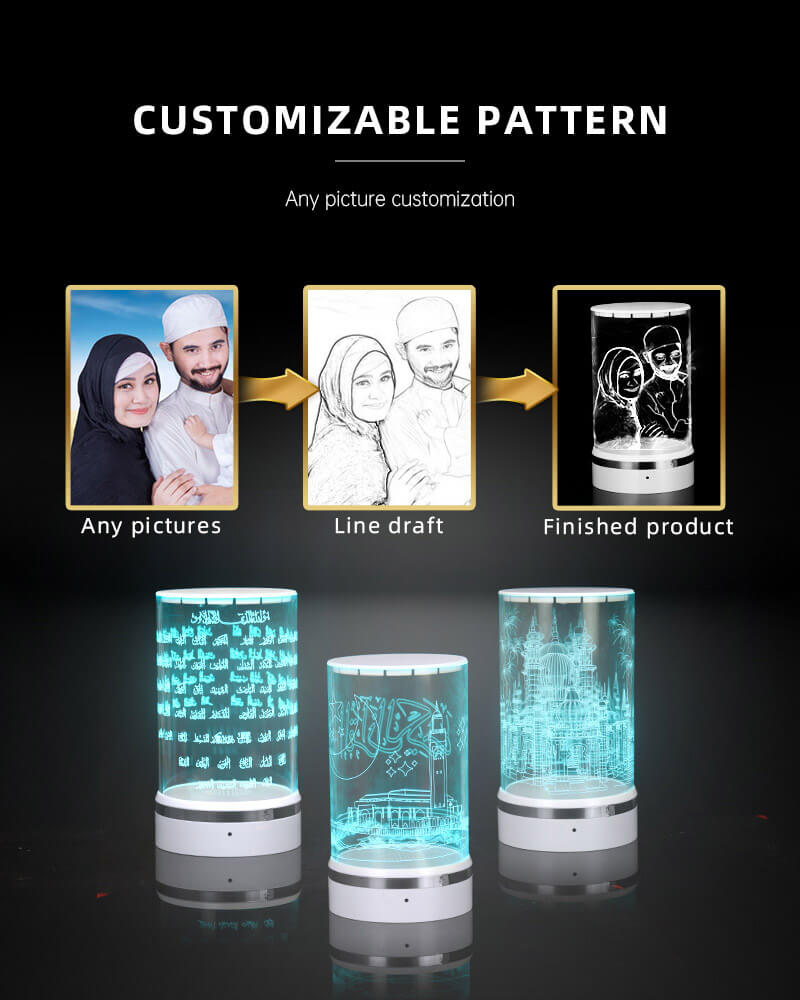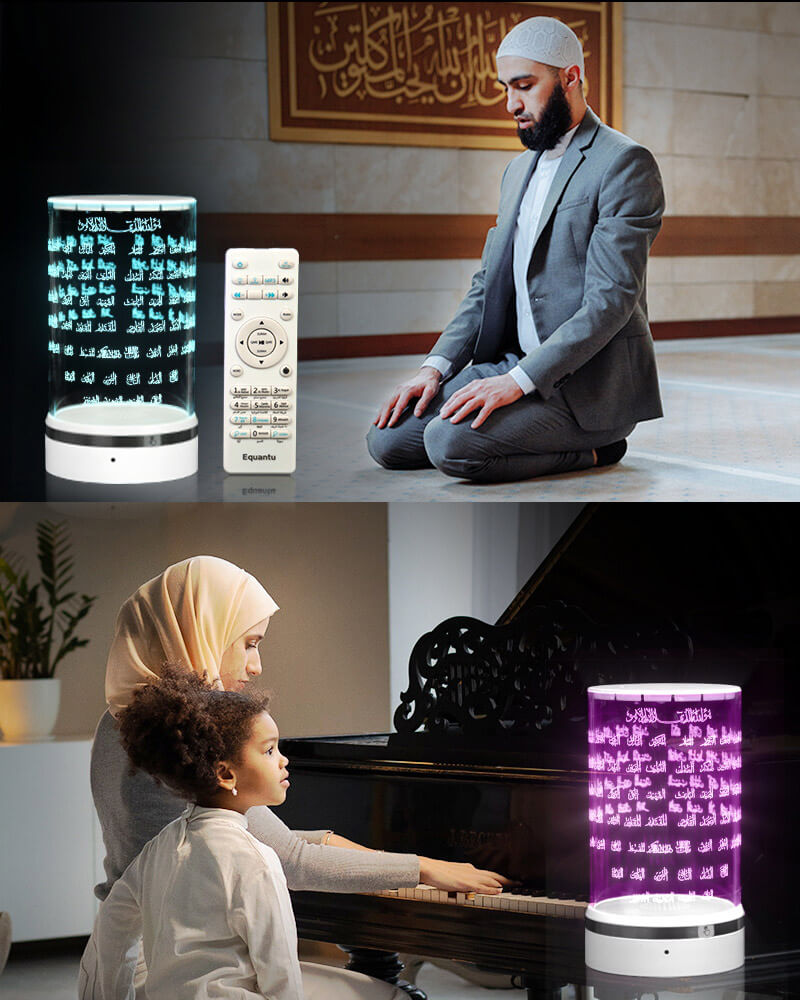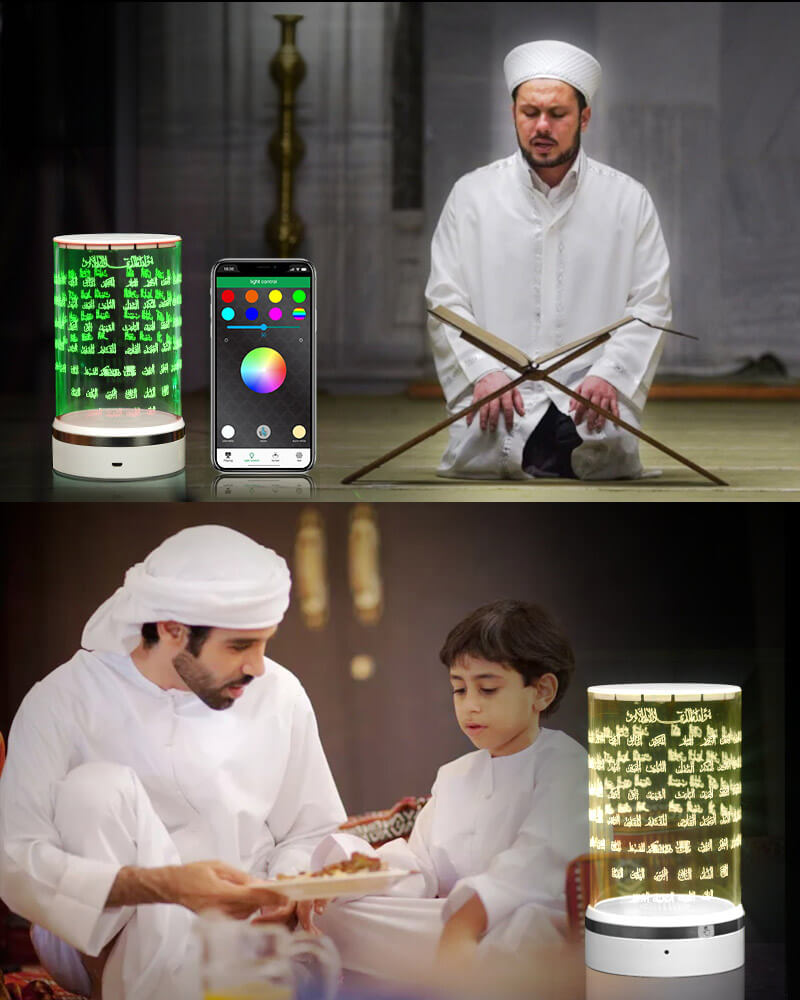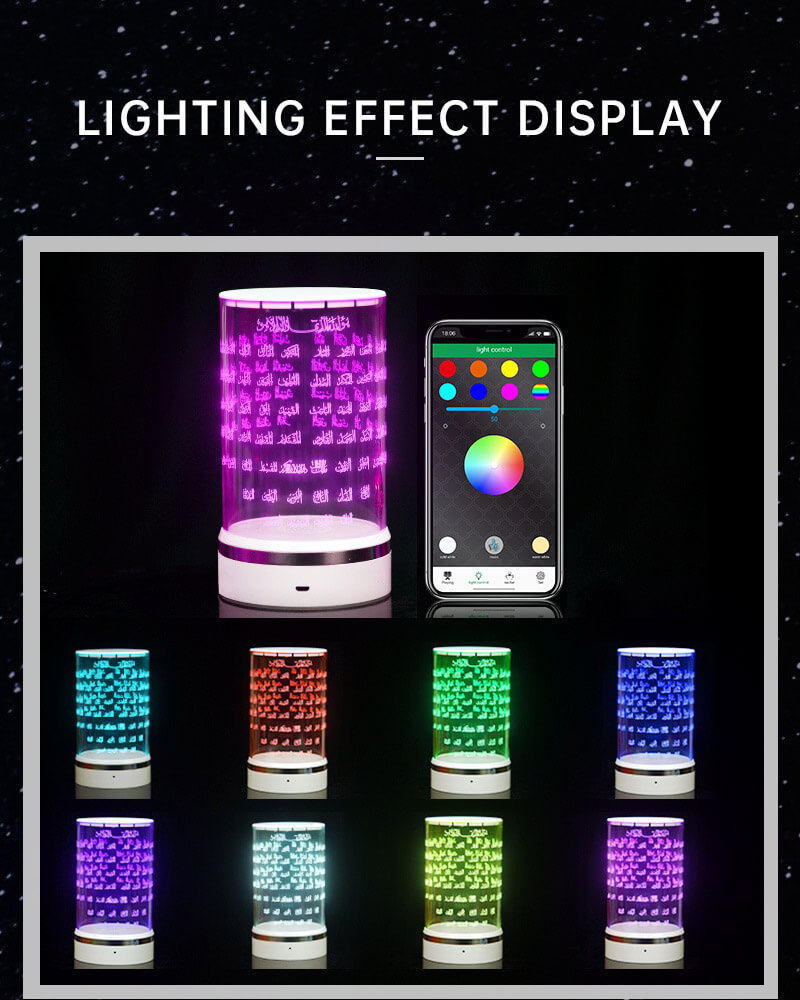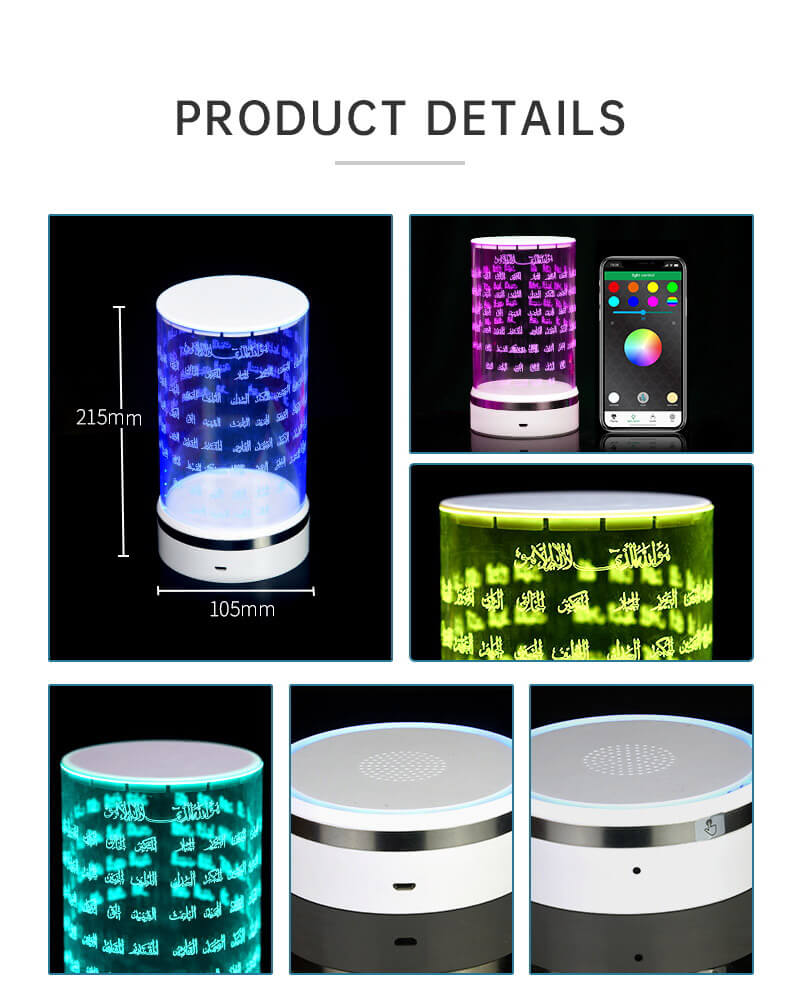 Feedback