Equantu Plastic Zikr ring Tasbih ring QB702 Lite with App-Control Qibla Counter Prayer Reminder
2023 Updated App-Control Qibla Counter Prayer Reminder Smart Tasbih Zikr Ring
-Make Count and Record Anytime Anywhere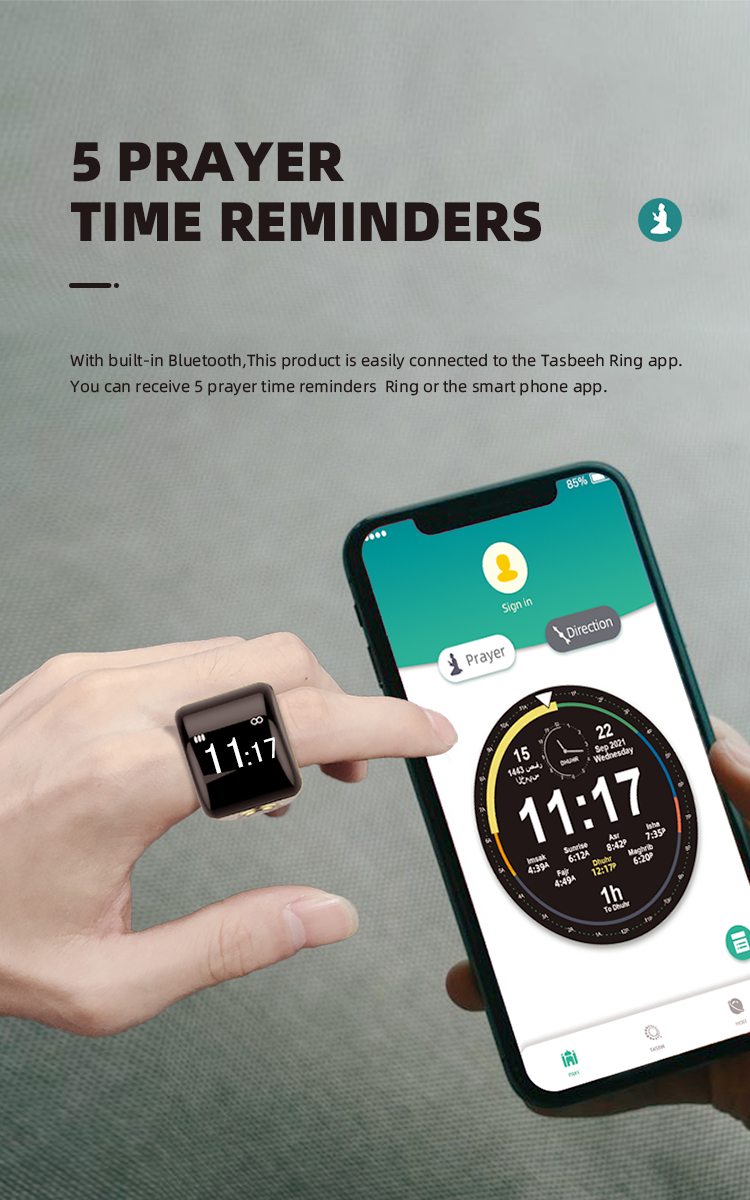 5 Prayer Time Reminders-Pray On Time
With built-in Bluetooth, Tasbeeh Counter Qibla Ring is easily connected to the Qibla app. You can receive 5 prayer time reminders via Qibla Ring so that you can pray on time without worrying about forgetting about the time.
Tasbih Smart Counter-Make Count and Record Anytime Anywhere
The ring has an intergrated metal CNC button,you can pray and count anytime anywhere,no matter you are at home or outside,waiting for the traffic lights or on a trip and you can easily keep track of your daily tasbih count on the app.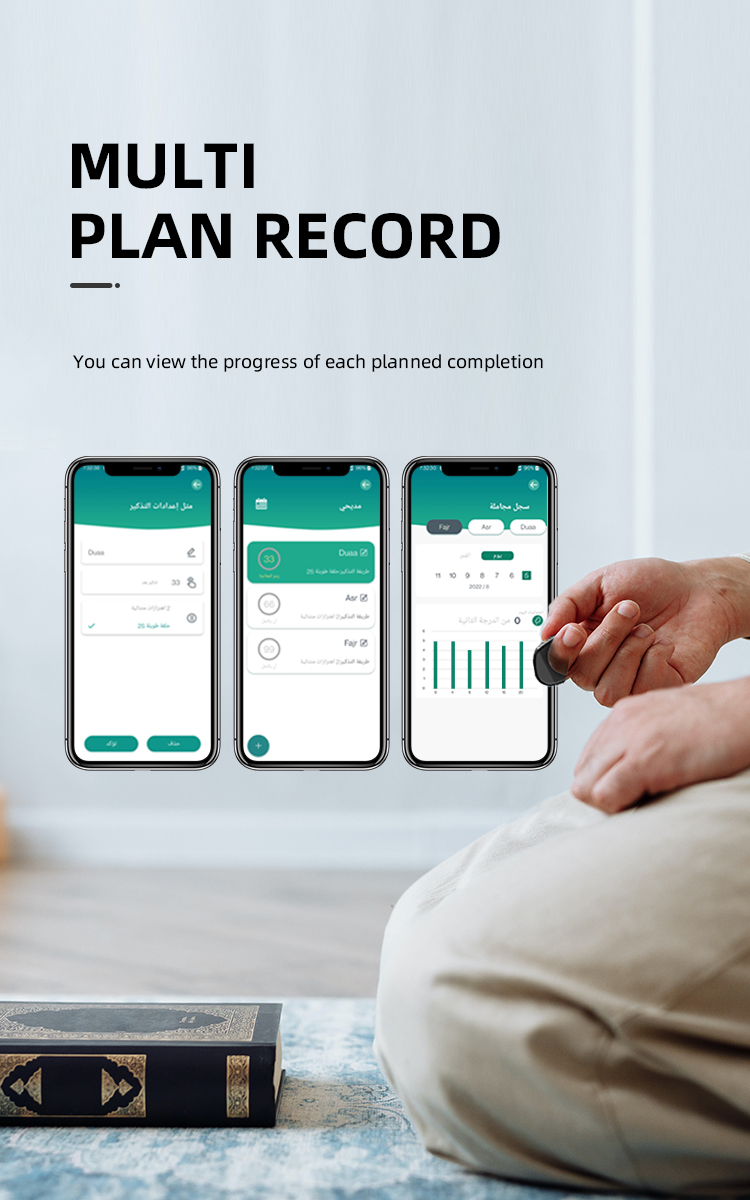 Support Multiple Count Activity Setting-Count Setting as You Like
you can set multiple count activity like 33 66 99 100 or any nubmer(Maximum 9999)on the app,the ring will vibrates when you count to that number, and you can see your daily tasbih record on the app.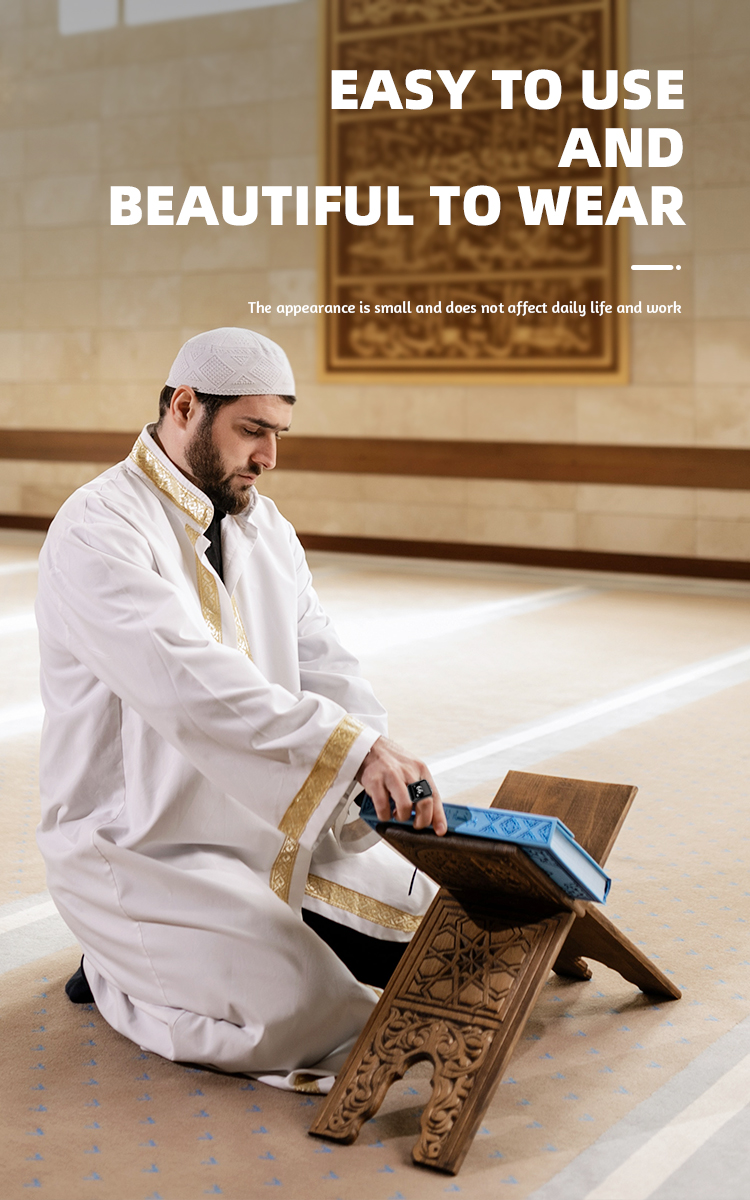 High Definition OLED Display with Streamlined Design - Slap-up And Functional
The ring can display the time, number of chants and prayer times. beatuful and functional, also can be used as a stylish accessory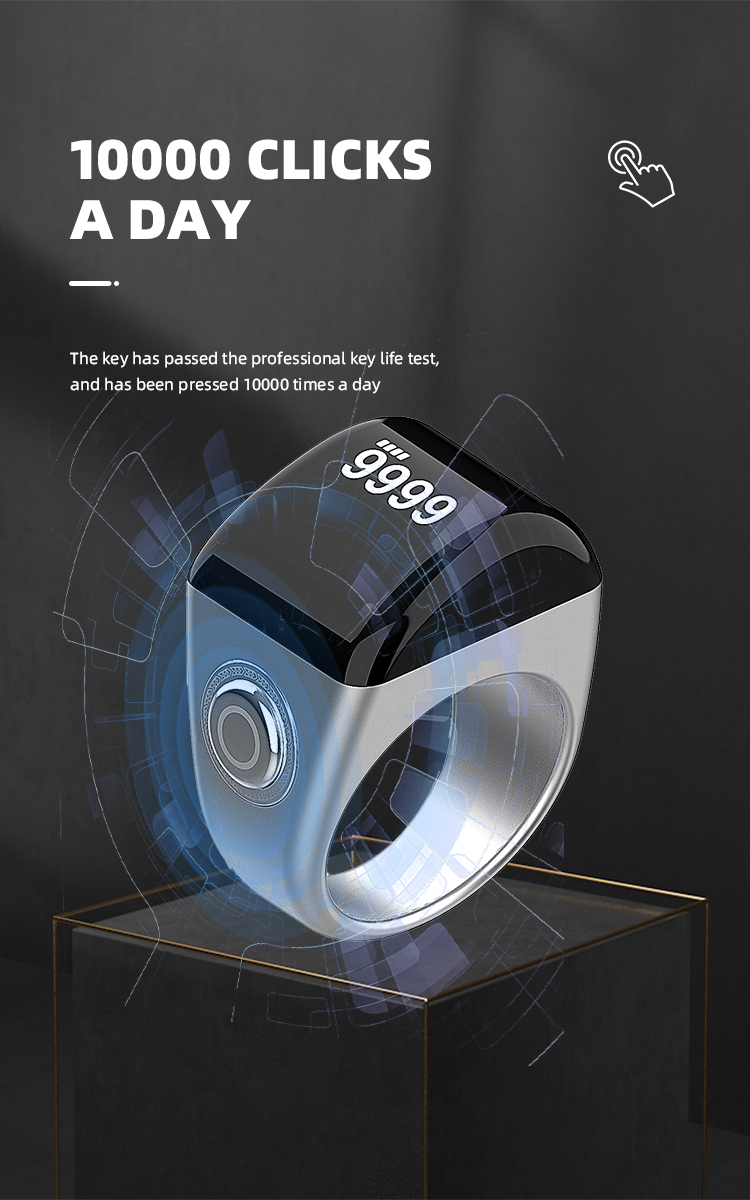 Qibla Direction-Pray at the right direction in a second
You can quickly view Qibla direction on our mobile app.
Equiped with Magnetic Suction Charging Wire
Great Gift for You and Your Loved Ones
This is our new product, and now we are having sales promtion, you can give this smart tasbih ring to you, your family or your friends, they will love it.
Frequently Asked Questions
1.How to know my Ring size?
Ring Size Measurement:
For those who do not know their ring size, here is a simple way to know your finger size and make it easy to make a decision on which size you should order.

Please follow the steps below in order to specify your Ring size: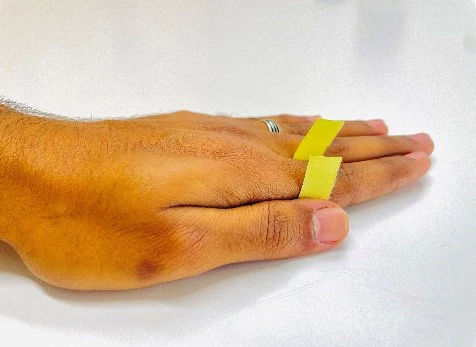 (1)
Prepare a slip of paper tie it on the finger.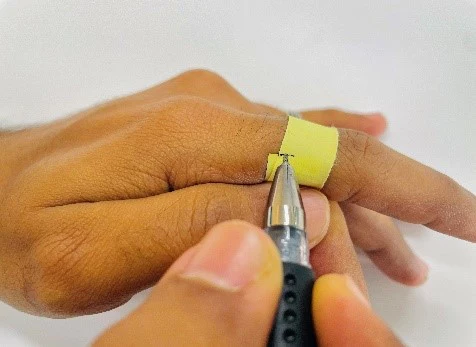 (2)
Mark on the junction of paper tape.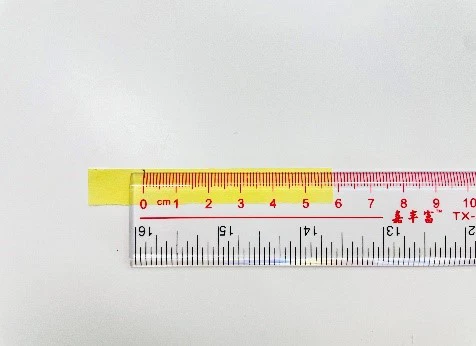 (3)
Flat the paper and measure length, this length is the perimeter of your finger.
Once you measure the length, you can easily determine the size of your Ring.
| | | |
| --- | --- | --- |
| Measurement (mm) | Zkir Ring Size | US Size |
| 53~57mm | 18 | 8.25 or less |
| 58~65mm | 20 | 10.5 or less |
| 66~70mm | 22 | 12 or more |

*NOTE: If the size you measured is not in the listed measurements, you can determine the size fits you more if you prefer the ring to be tight or a bit large. We usually suggest our valued customers to choose the smaller size due to the possibility that there will be an error during the measurement.
Feedback