Equantu Holy Muslim Prayer Room
Publish Time:
Author: Site Editor
Visit: 1365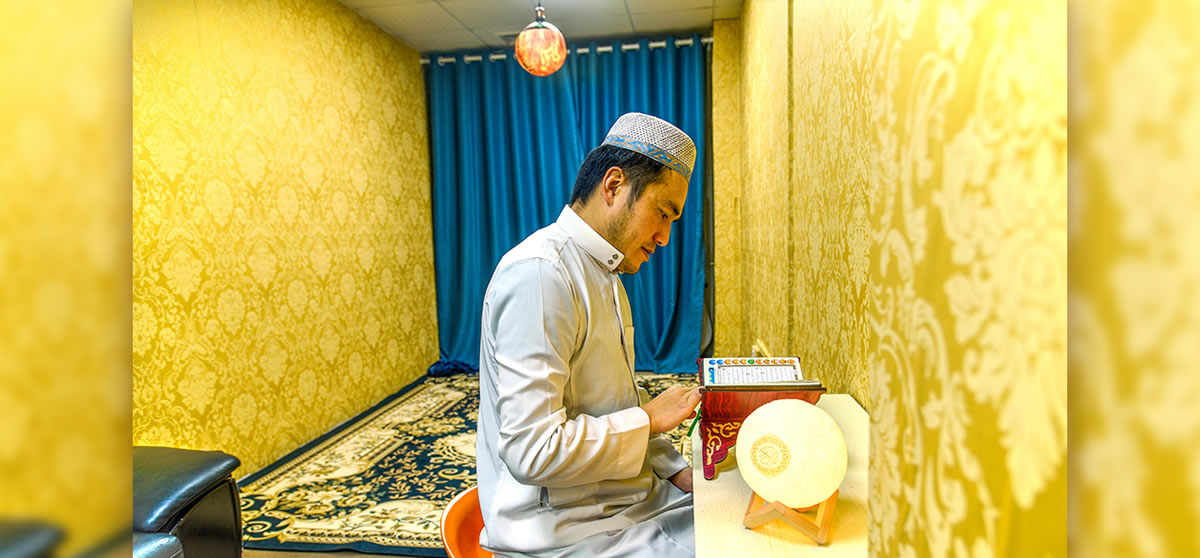 The Equantu Holy Muslim Prayer Room is a luxurious small room specially decorated by our company for Muslim colleagues.
It provides a place for our Muslim colleagues to pray, recite the Quran, celebrate Muslim holidays.
It is also the place where we take pictures and videos of Quran products and hold live broadcasts of products.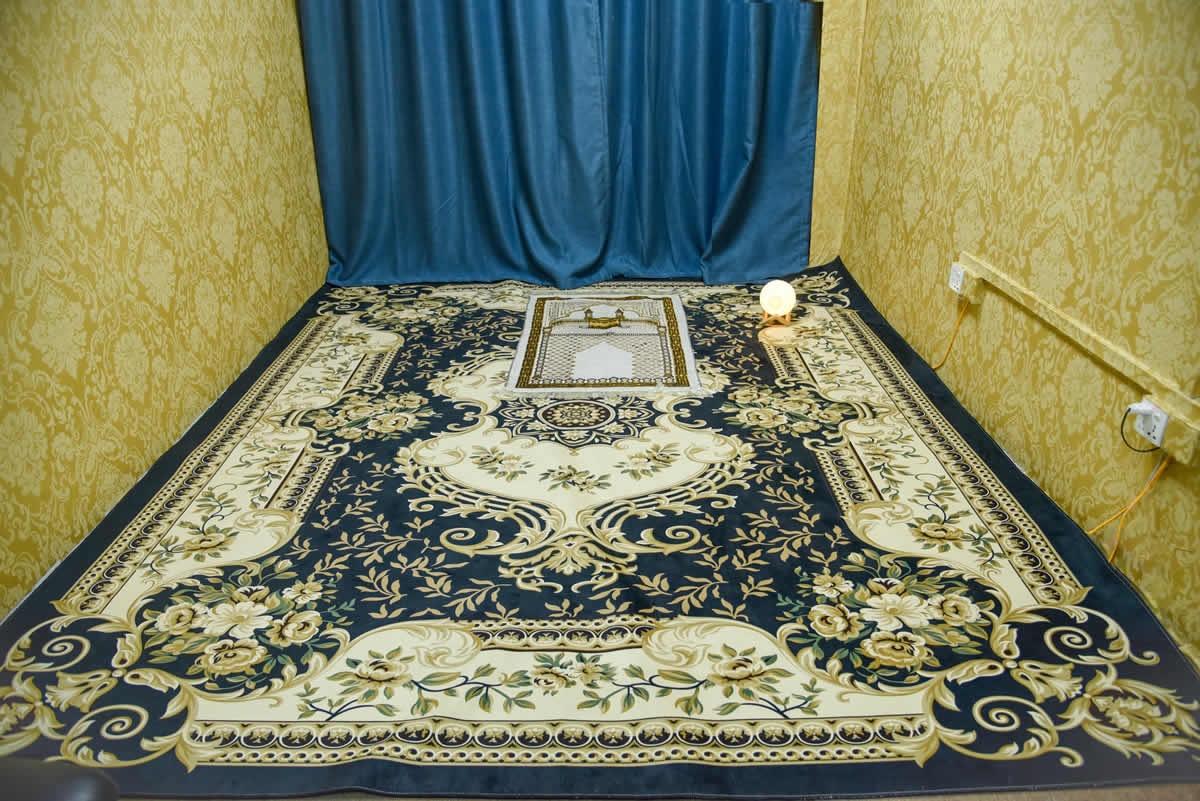 Our company has a Muslim colleague from Yunnan Province in southwestern China. He is a truly religious prayer.
Through him, we learned that Muslims do not eat pork and worship every week.
We also learned about the Islamic customs of some major festivals,like Eid ul-Fitr, Eid al-Adha, Mawlid.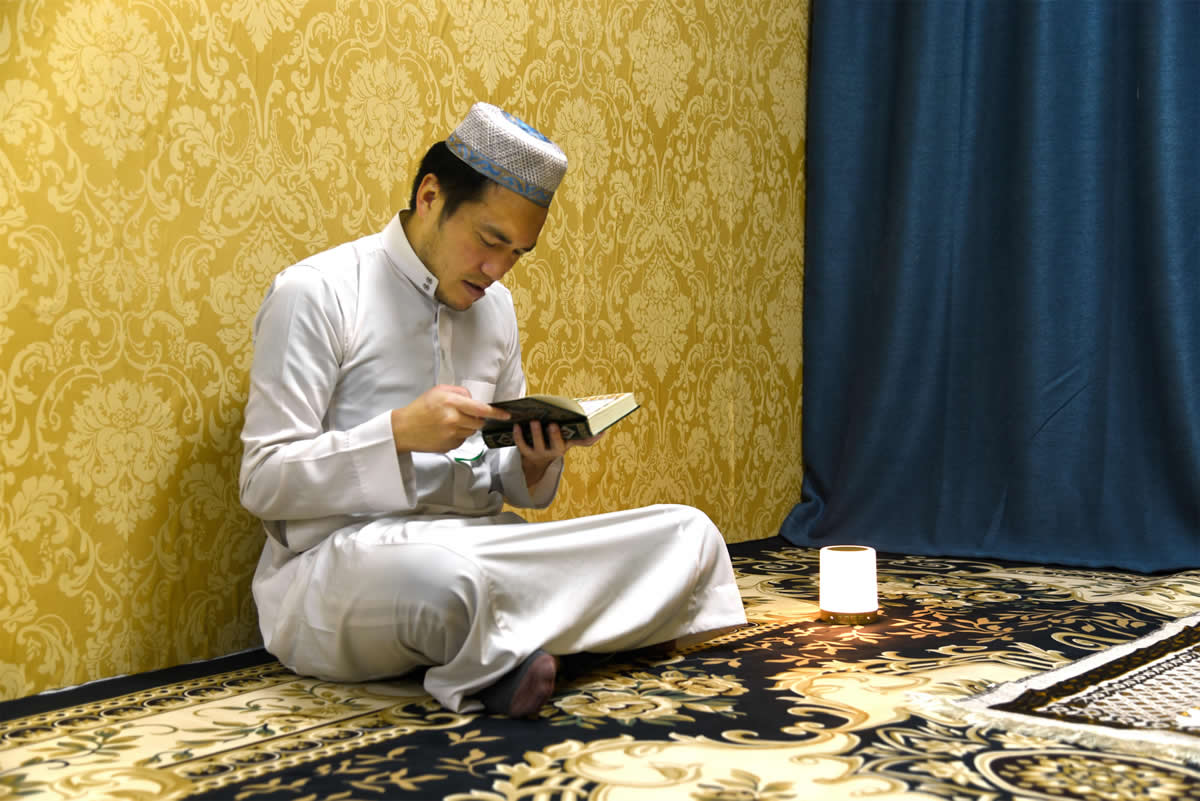 He currently works in the R&D department of our company, responsible for the development and testing of latset products.
Aiming to provide Muslim friends with better quality Quran products that are more in line with Muslims' living habits.
Products developed by him currently include Quran speakers, azan clocks.
Note,Muslim azan multi-function bracelet that will be produced in April 2021.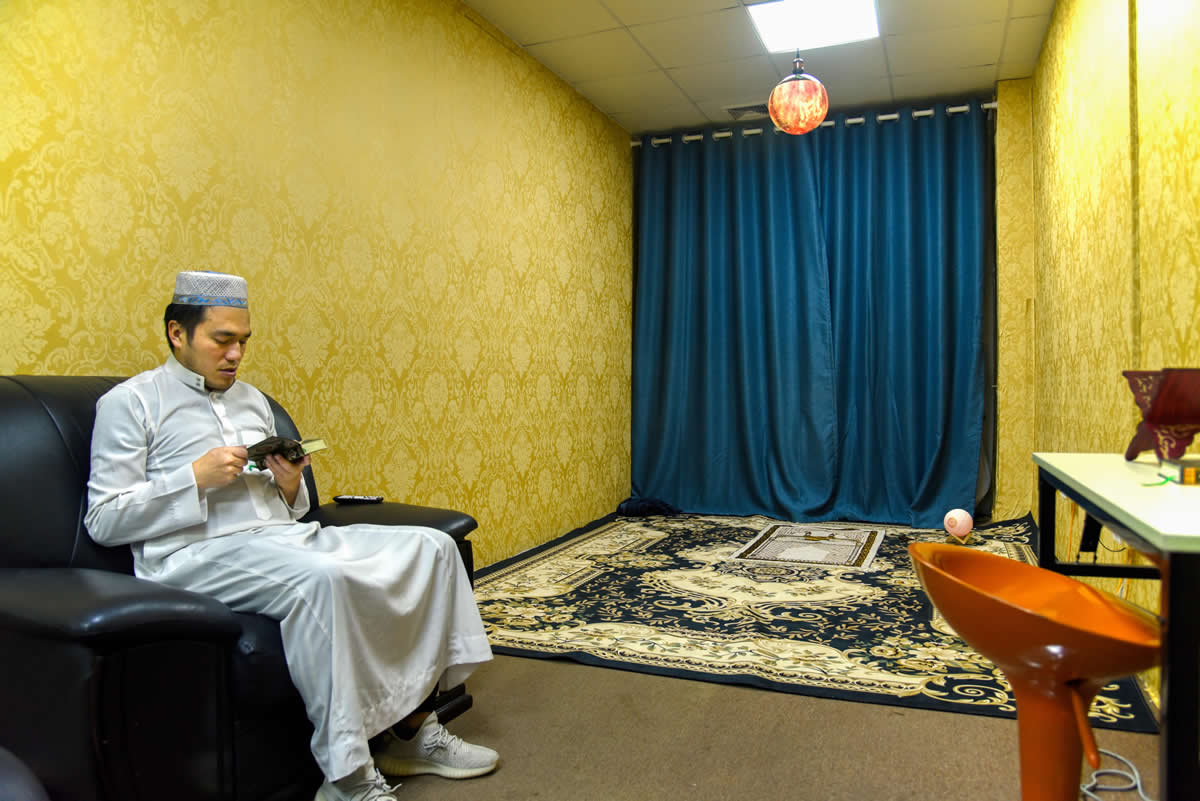 The Equantu holy muslim prayer room has a large sofa, SQ169 Quran galaxy chandeliers, sacred golden wallpaper,
Muslim-style prayer blankets and silk carpets in the room.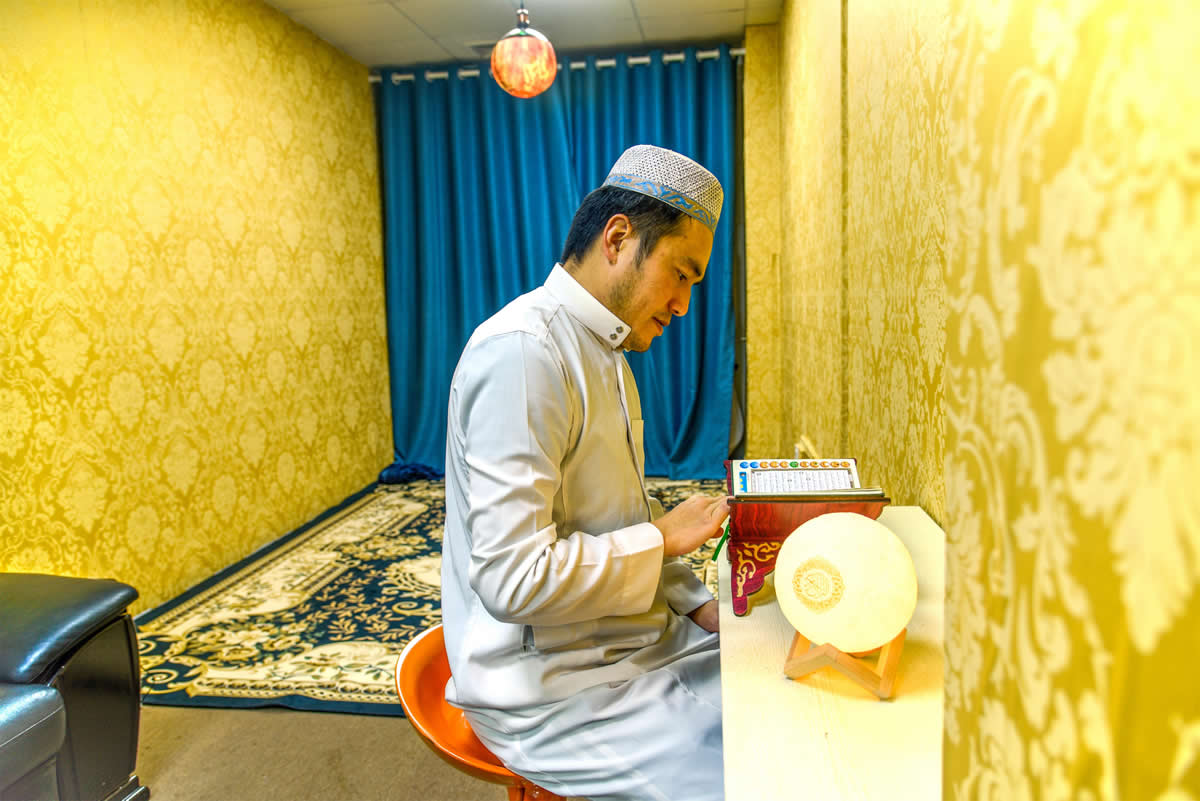 .
Also some small objects to assist in learning the Quran, including counters,
Quran speakers, essential oils, and Quran stand Holder, etc.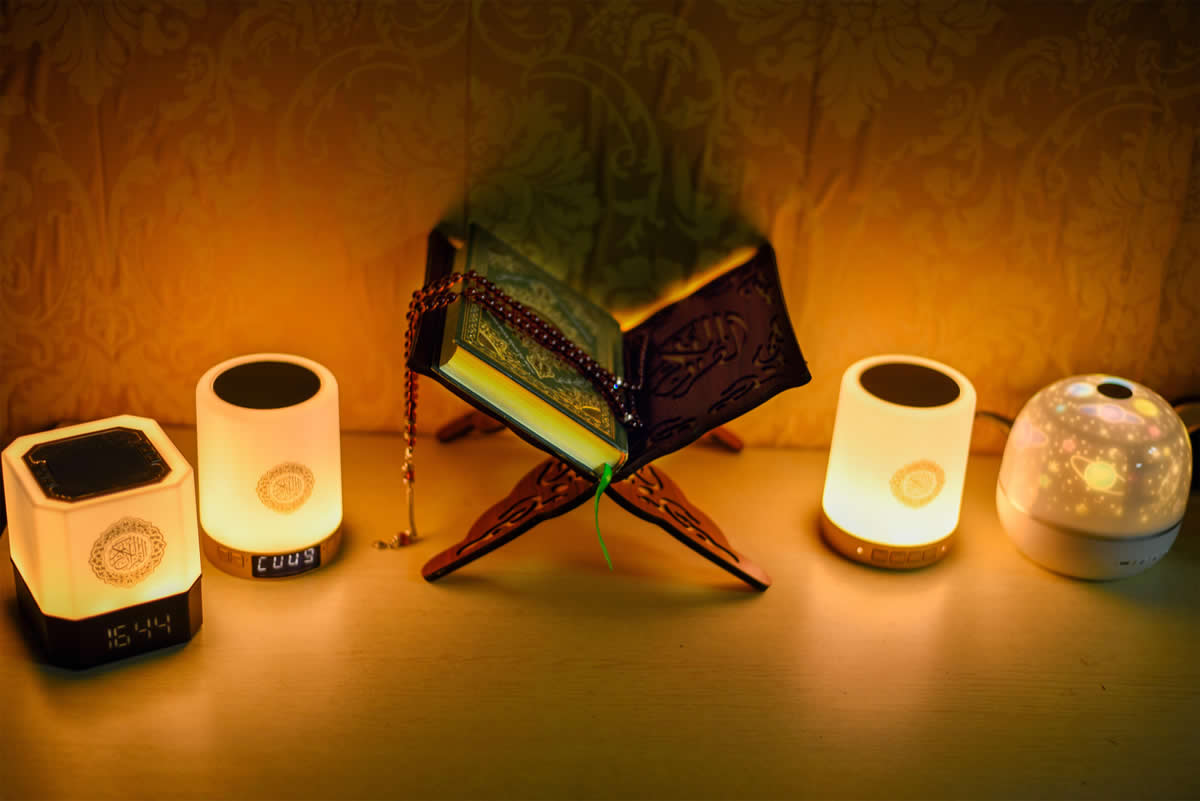 The layout of the room is done by our Muslim colleagues according to their preferences.
Under the guidance of the atmosphere he arranged, each of us slowly accepts, understands and is familiar with Islamic culture, and likes the religious faith of Muslims.
This is also our passion and motivation to sincerely provide good products to Muslims and sincerely serve the Muslim faith.