Equantu New design Tasbeeh Tally Counter Ring
Publish Time:
Author: Site Editor
Visit: 863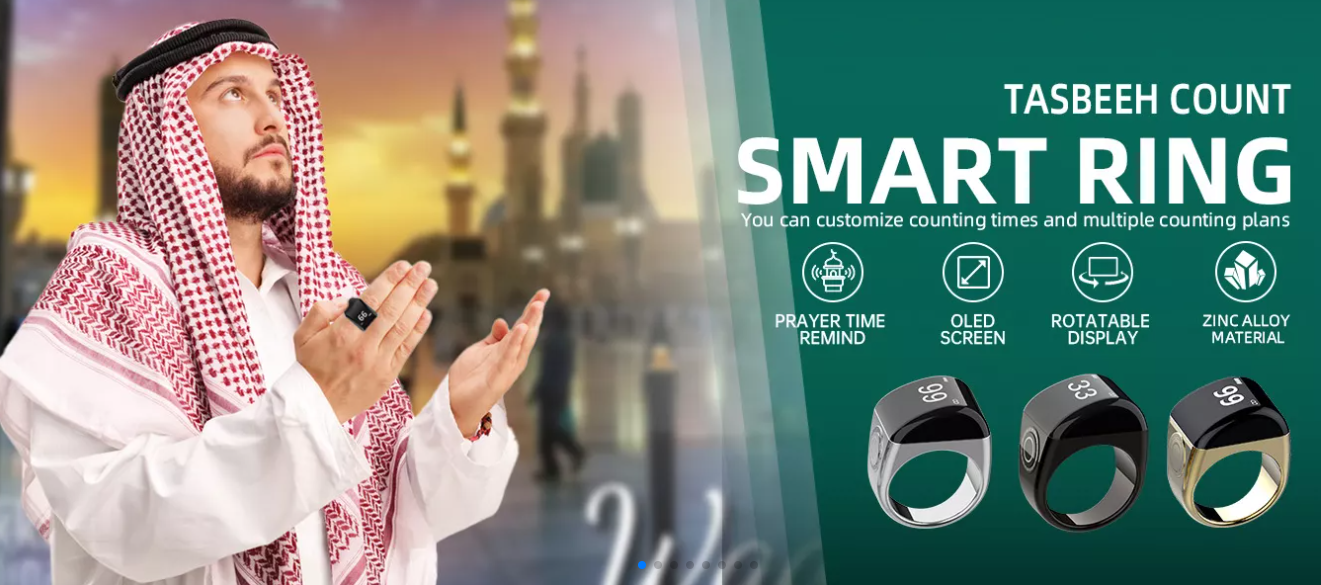 Equantu Tasbeeh ring counter
Materials :

Zinc Ally 1.

Have a sense of technology ,avant-garde fashion dynamic

2.

Zinc alloy has high tensile strength,the surface is electroplated and poloshed, and the appearance and texture are good
Microcrystalline Ceramic 1.Strong texture , elegant and refined , exquisitely carved
2.The surface is smooth and wear-resistan , with stable physical properties , acid and alkali resistance , corrosion resistance , no discoloration and decolorization , and no harm to the skin
Qibla tasbih ring counter's colors and sizes

1.

Color : Zinc alloy material has three colors : Black , Silver , Gold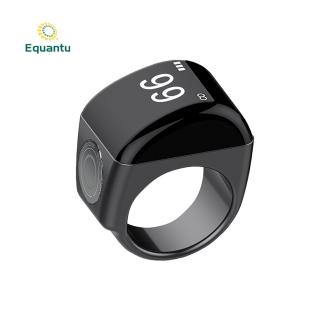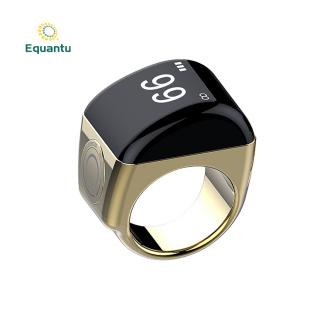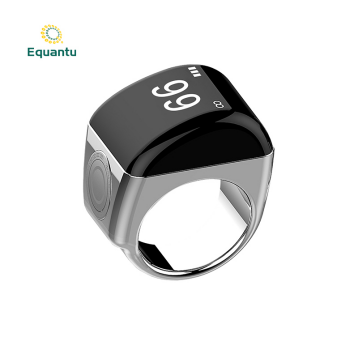 Ceramic material have two colors : Black and White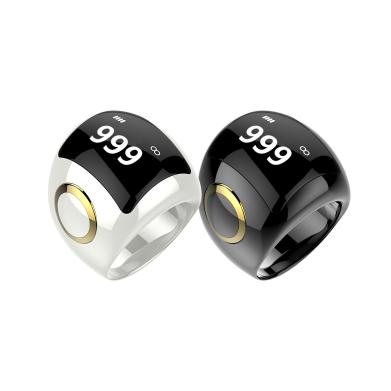 2.Size : Both materials have three finger sizes : 18mm , 20mm , 22mm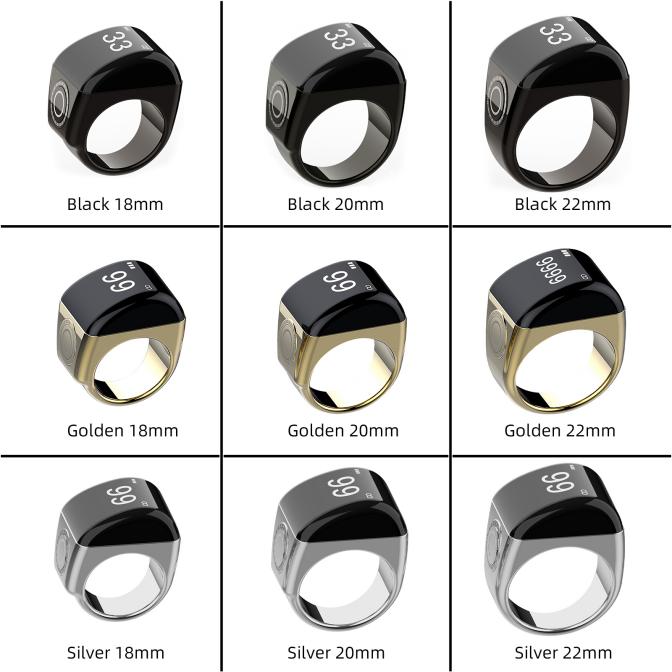 Tasbeeh Ring

wireless

charging case
The wireless charging case of ring with built-in 120mah lithium battery ,and there is a charging indicator on the front , when the ring is charing , the indicator light will flash . Full charge can be used for about 15 days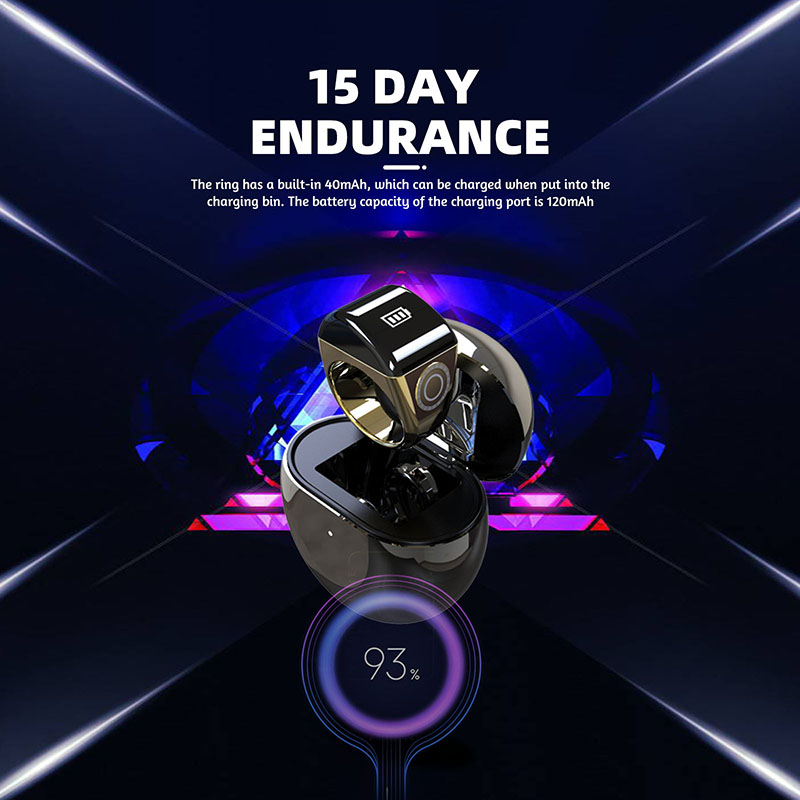 Function of zikir ring counter

1.

5 azan time reminders : After the ring is connected to the APP , it can automatically locate the

muslim

prayer time is up , the ring will vibrate to remind .
2. Single button : press once to record once , long press for 3-5s to reset to zero , and then restart to count
3 .The default there are multiples of 33 or 100 that will vibrate to remind.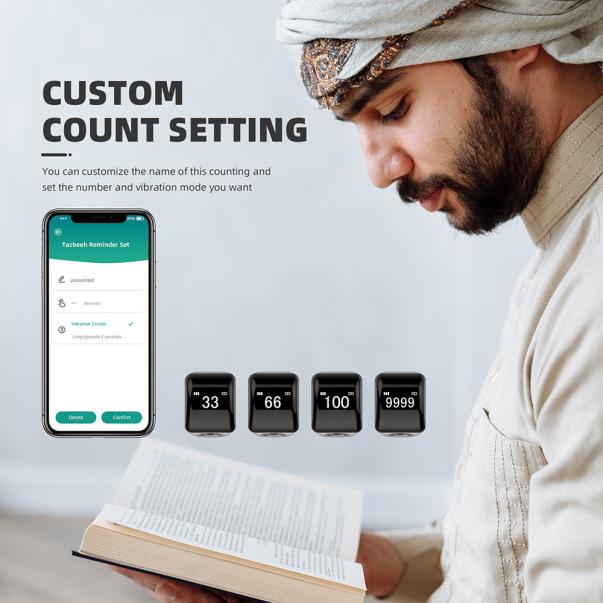 4. Vibration reminder for multiple tasks can be set
5. Highest count : 9999 times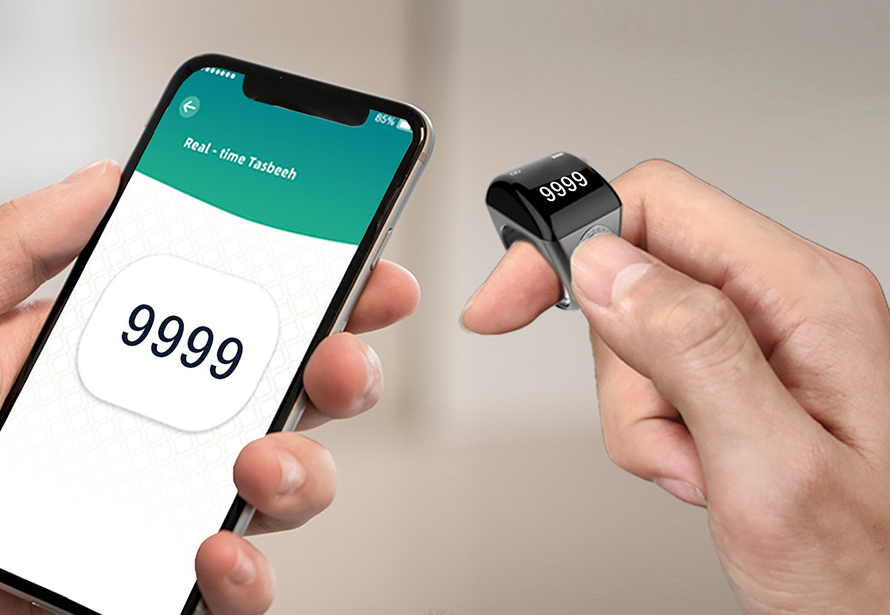 6. Waterproof function : Waterproof IP7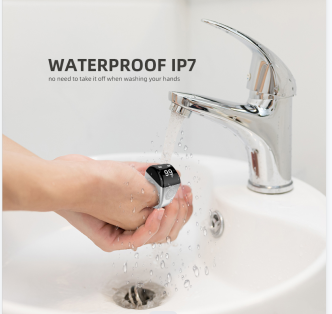 APP Introduction

1.APP can record multiple Tasbih tasks , can name the set tasbeeh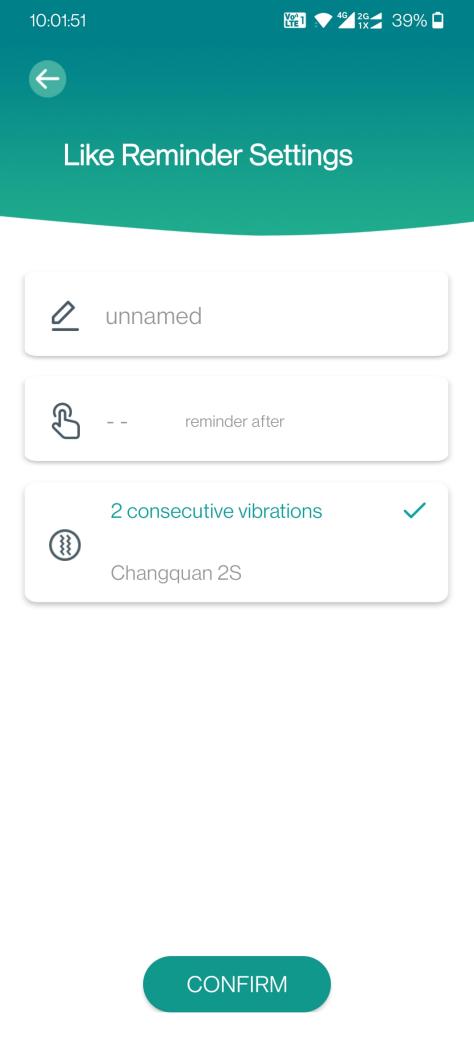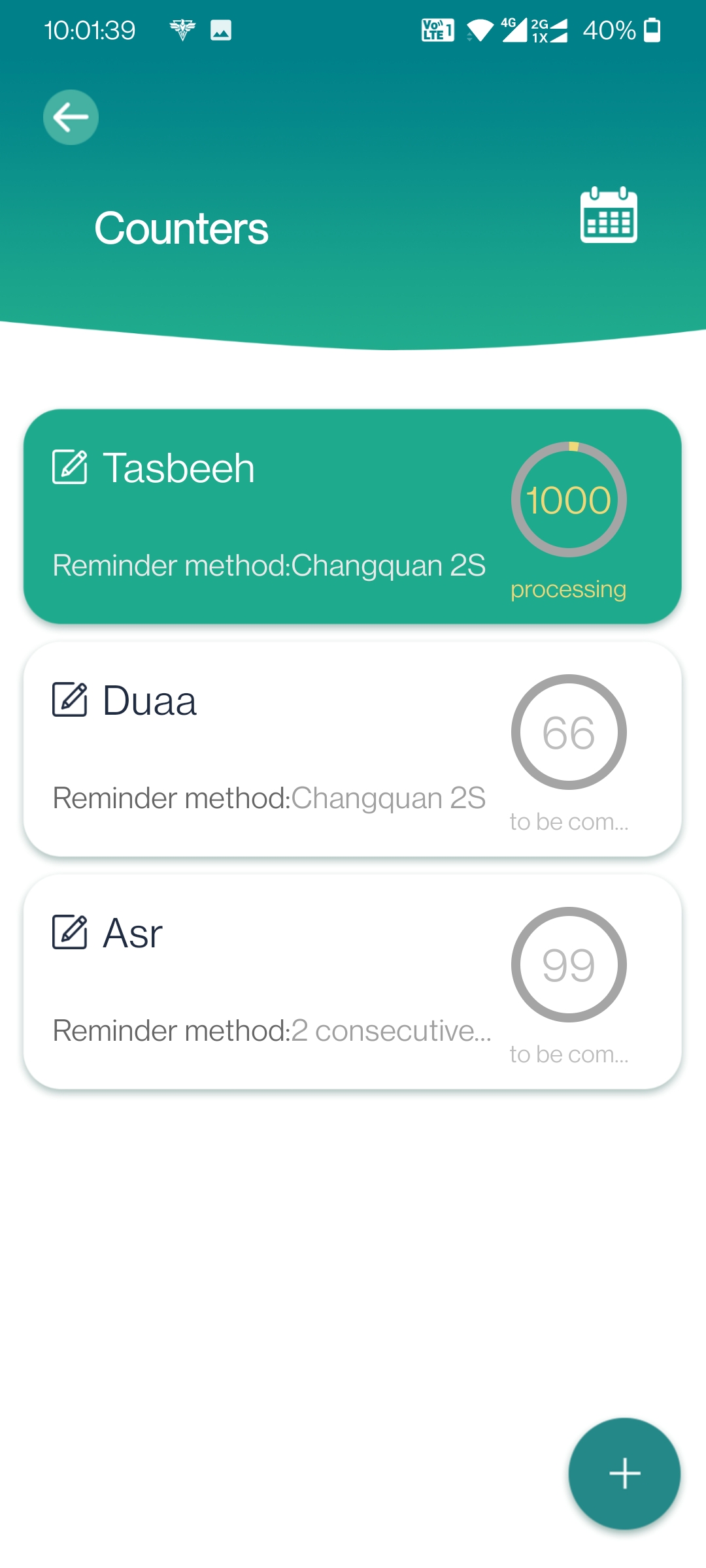 2. The APP can set multiple tasbih limit tragets (prompt the user when the user reaches this target ) . For example , it only needs 168 times , it will vibrate and stop counting .
3. The APP can be set cycle mode , and restart counting after reaching the set number of times . Default limit stop mode
4. The APP can query the historical records . Each Time the Tasbih record curve , the user must log in . It can be queried by month or day .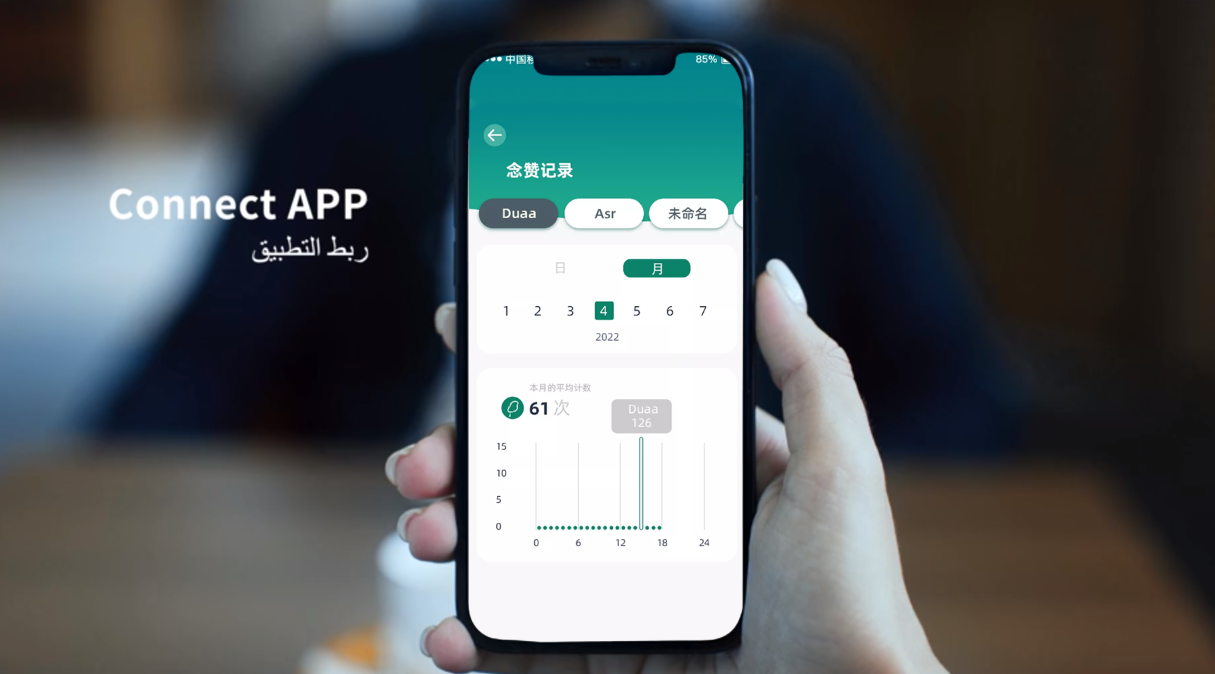 5. To be able to easily switch between different tasbih records , and then continue to do it , this may be more suitable to do at hand on the ring , the ring can only be switched on the app
6.Real-time sync count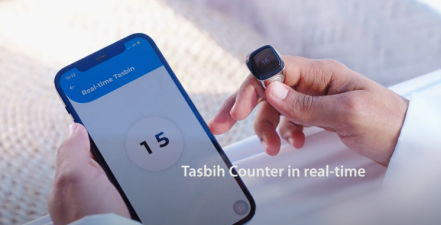 APP download
1.When u get the tasbeeh ring counter , you can scan the QR code on the packing box to download the app . There are two QR codes on our packing box , one is for Android phone and the other is for iphone.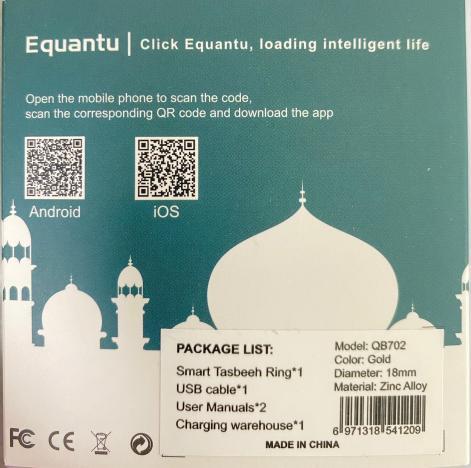 2.You can search for Tasbeeh in the app store to download our app . If your phone is iphone you can search Tasbeeh in the app store . If your phone is Android , you can search Tasbeeh in the google store .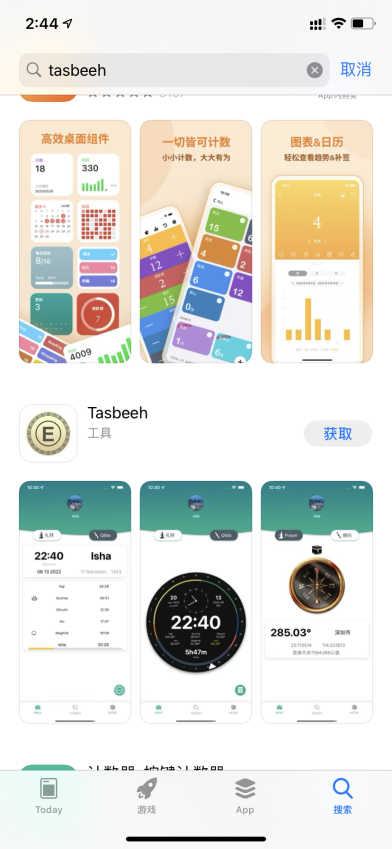 3. You can download it on our company's official website : www.equantu.com
Size measurement
If you don't know which size suitable for you , refer to the picture , it can help you to choose the right size .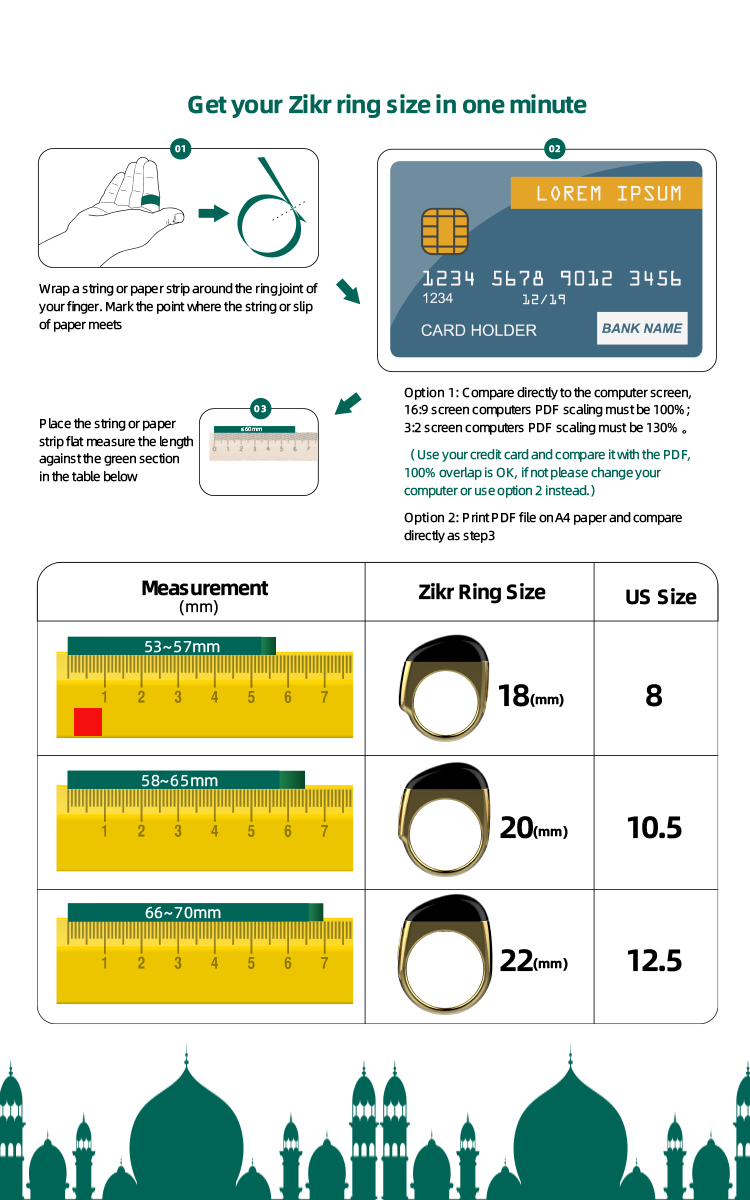 Packing accessories
Tasbeeh ring , charging case , English/Arabic manual , charging cable