2019 China Import and Export Fair
Publish Time:
Author: Site Editor
Visit: 554
Exhibition Name: 2019 China Import and Export Fair
Exhibition time: October 15-19, 2019
Exhibition Venue: Guangzhou, China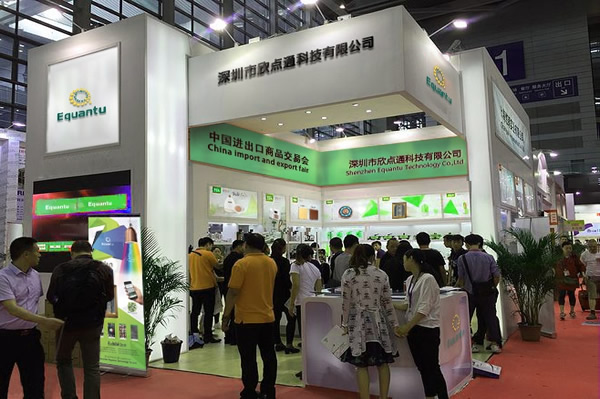 The exhibition is organized by China Import and Export Fair, Guangzhou Fair, which is called Canton Fair for short. It is an industry association with excellent reputation. It promotes the development of the consumer industry by formulating science and technology policies, organizing large-scale exhibitions, conducting market research, and establishing industry strategic relations. The association is composed of more than 2000 member enterprises. The operation of each member enterprise involves the design and opening of audio, video, mobile electronics, communication, information technology, multimedia products and various parts Development, production and sales as well as various services.
Founded in the spring of 1957, the exhibition is held in Guangzhou in spring and autumn every year. It has a history of 57 years since 2014. It is a comprehensive international trade event with the longest history, the highest level, the largest scale, the most complete variety of commodities, the largest number of merchants and the best trading effect in China. Since the 101st session on April 15, 2007, the Canton Fair has changed its name from China Export Commodities Fair to China Import and export commodities fair, from a single export platform to a two-way import and export trading platform。
There are a large number of exhibitors in this exhibition, more than 3200 exhibitors from 150 countries participated in the exhibition, and about 20000 new products were launched in the exhibition, among which Chinese enterprises accounted for 4 / 6 of the total number of exhibitors. Many Chinese enterprises display the latest technology products independently developed by the company
Shenzhen Equantu Technology Co., Ltd. was established in October 2006. We are a professional designer and manufacturer of professional and high-level consumer education intelligent products, including Koran bluetooth speakers,Azan clock players,galaxy projectors and others.
We have our own R & D team to conduct continuous product R & D and improvement from time to time. Every process in the production process is carried out under strict quality control system.
In this exhibition, we have received some Russian customers. This is the beginning of opening up the Russian market. Because of this start, our products have been greatly recognized in the Russian market.
At the beginning of the new year in 2020, we successfully signed a Russian agent in Russia. And Russia's neighboring countries are also slowly developing.